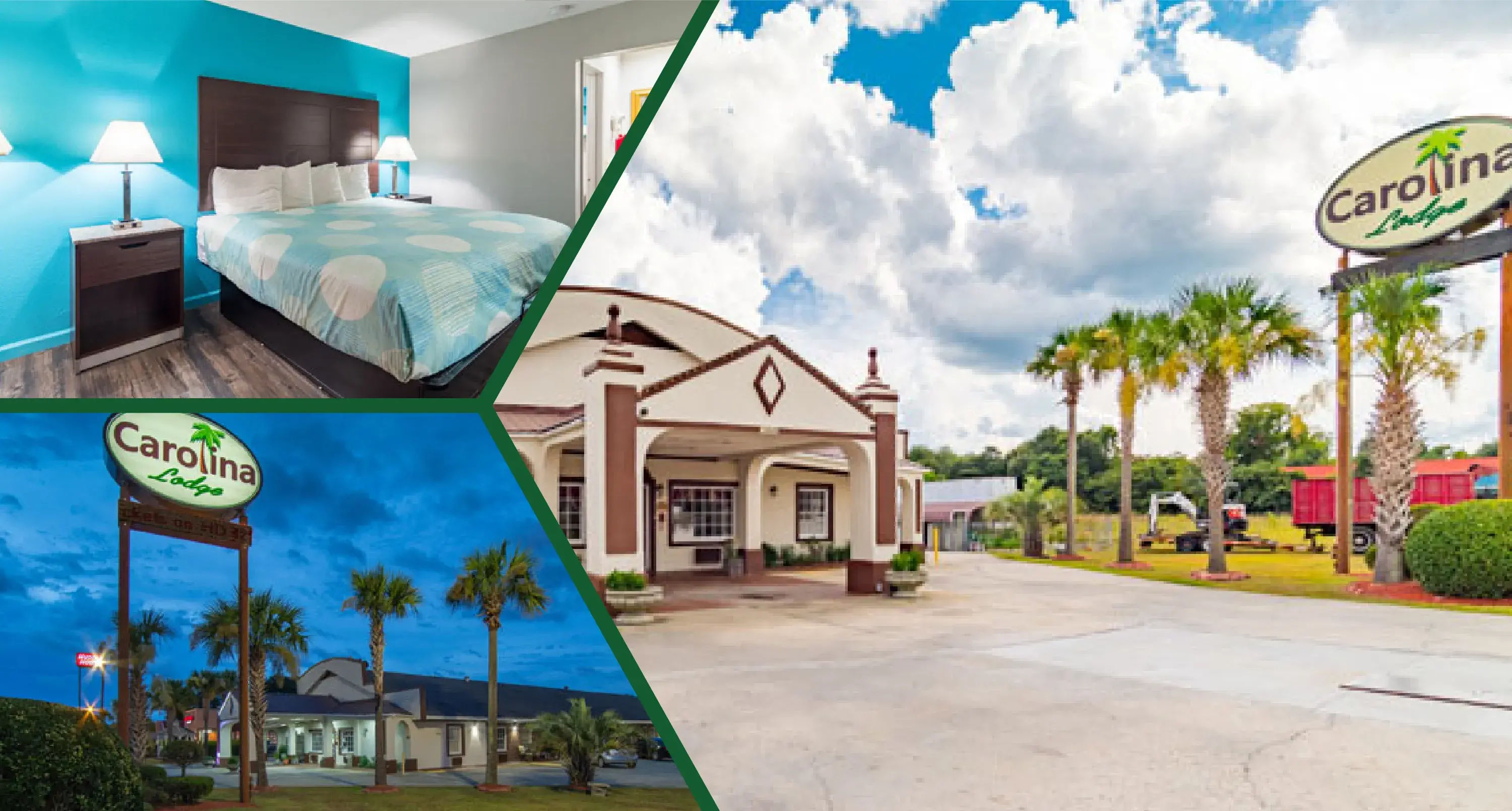 Welcome to your Relaxing Getaway in Barnwell, South Carolina
Indulge in the charm of Carolina Lodge, your premier choice for a relaxing getaway in Barnwell, South Carolina. Our hotel offers a cherished space to unwind, recharge, and create lasting memories with family and friends.
Carolina Lodge is a cherished place to spend quality time with family and friends, relax, rejuvenate, and replenish. We're the perfect getaway for anyone wanting an escape from the ordinary.
We feature comfortable and elegant rooms and your satisfaction is our first priority. Our guests come from all over the United States and all across the world. Many guests have become friends over the years and we appreciate your business — you deserve the very best.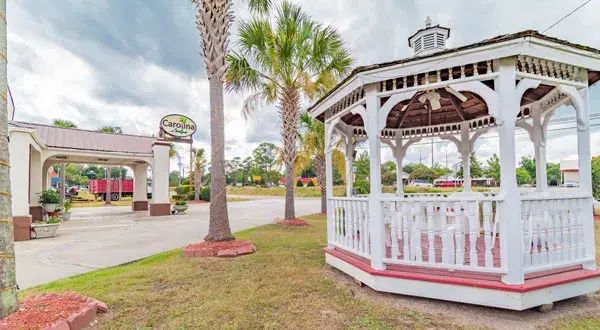 Located in beautiful historic Barnwell, SC, you'll love the many local attractions. Whether you're looking for a peaceful retreat, a romantic getaway, or just want to experience modern SC living, let us transport you to a world of warmth and Southern hospitality.
Customer satisfaction is our first priority at Carolina Lodge. Come stay with us and enjoy our many amenities and local attractions. We look forward to treating you to some Southern hospitality. Contact us for your reservation today.
Luxurious Accommodations in Barnwell SC
Experience the epitome of Southern hospitality in our comfortable and elegant rooms. Whether you're seeking the luxury of our King size rooms or the spacious retreat of our 2 Bed rooms, Carolina Lodge ensures your satisfaction is our top priority.
At Carolina Lodge, we offer a variety of amenities to make your stay comfortable. Enjoy a cup of coffee in your room in the morning or kick back before bed and browse over 100 FREE channels on the satellite TV.
Some chain hotels charge you for wireless internet if you need to work, or you might have to pay for premium channels to watch. We guarantee we never charge extra for amenities and you get them all for FREE!
WHY YOU SHOULD CHOOSE CAROLINA LODGE
All that you NEED is right here.!
First Glance
We've made changes to the outside, but the biggest changes we've made are inside. Your elementary school teachers used to say, "never judge a book by its cover" — we think the same should apply to the Carolina Lodge.
Euro Top Bedding (Beautyrest)
Remember when you used to get eight hours of sleep? Neither do we. These days, most of us are getting a scant six hours of sleep. The solution is our Euro Top Beautyrest Series mattresses. A good tomorrow starts with a good night's sleep tonight. Every room has these mattresses that are designed to eliminate tossing and turning to make falling asleep easier. The hardest part might be getting out of bed in the morning!
Real Service and Friendly Staff
You already have enough to worry about when traveling, so we make your stay with us as enjoyable, relaxing, and as uncomplicated as possible. If there's anything we can do to help make your stay better, do not hesitate to ask. Even if you just need directions to a local attraction or advice about a nearby restaurant, we'd be happy to help in any way we can.
Affordable Rates for Business and Leisure
At Carolina Lodge, we believe in providing a sanctuary that is not only elegant but also affordable. Our exclusive online discounts make your stay even more inviting, catering to both business and leisure travelers.
Pet-Friendly Lodging
Carolina Lodge extends a warm welcome to your four-legged companions, making us the perfect pet-friendly retreat. Your furry friends are an integral part of your journey, and we're delighted to accommodate them.
Explore Nearby Attractions
Nestled in the heart of Barnwell, Carolina Lodge offers proximity to a myriad of attractions. Immerse yourself in the charm of Barnwell and beyond, making our hotel your ideal starting point for exploration.
Spacious Bed Rooms with Modern Amenities
Our Stadard King and 2 Bed rooms blend spaciousness with contemporary comfort, providing a retreat that caters to your every need. Discover modern amenities that enhance your stay at Carolina Lodge.
Join the community of satisfied guests who have transformed into friends over the years. Read through our guest testimonials to gain insights into the exceptional experiences at Carolina Lodge.
Nice and clean
- William Tripp
Quiet, clean room, EXCELLENT bed, good service from front office especially from Ms. Dee Patel. Much more than we expected.
- Susan J Smith
I have stayed many times. Rooms are always clean, smell good, beds are comfortable. Attendants are very nice and accommodating.
- Jamie Dushane
Virtual Tour - Photo Gallery
Embark on a virtual journey through our photo gallery, offering a sneak peek into the elegant and inviting atmosphere at Carolina Lodge. Visualize your upcoming stay and get a taste of the tranquility that awaits.
Newly Renovated - Highlights of Every Room
BARNWELL